24 Hour charity speed run
be fast, but be you
We're looking to start setting some records here at esports.je for speed running games and we need you! Have you mastered any of the below games?
We've joined up with Liberate to make sure that whoever you are, you can be yourself and show the world what you can do.
If you think you can do it, please reach out to us via email at info@esports.je or using Facebook. We'll be running this event during a weekend in March over a 24 hour period.
Think we're missing a game that you'd love to run? Let us know and we might even throw that in as well.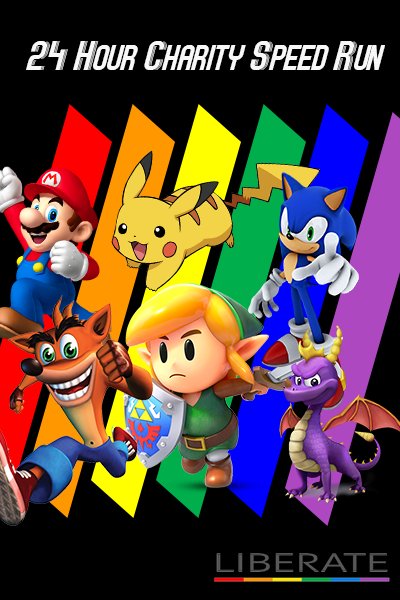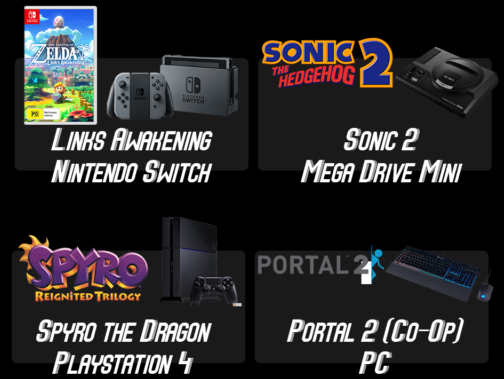 which games?
can you beat these?
Below are a list of the games we're looking to get runners for and the platforms we're looking to run them on:
Links Awakening- Played on Nintendo Switch
Sonic 2- Played on Mega Drive Mini
Crash Bandicoot- Played on PS4 (N. Sane Trilogy)
Super Mario Bros- NES Classic
Spyro the Dragon- Played on PS4 (Reignited Trilogy)
Portal 2 (CO-OP)- PC
Mario Kart 8 Deluxe (150CC)- Played on Switch
Pokémon Red/Blue- Played on GAMEBOY
How fast can you go?
gotta go fast!
It will be a speed run event so we're not just looking for you to beat these games, we want you to beat them quick! Below are example times we're looking to beat:
Links Awakening- 2 hours
Sonic 2- 1 hour
Crash Bandicoot- 2 hours
Super Mario Bros- 1 hour
Spyro the Dragon- 2 hours
Portal 2 (CO-OP)- 1 hour
Mario Kart 8 Deluxe (150CC)- 2 hours
Pokémon Red/Blue- 3 hours