local esports lovers
Helping gamers game
Esports.je is located with in The Jersey Gaming Hub, and is part of Jersey Esports Limited.
Our goal is to promote the competitive side of gaming, by developing grassroots players and help local players meet, compete against each other and form competitive teams.
We work with local schools and organizations to promote esports and to establish Jersey as a serious player in the global esports competitive arena.
Esports.je and The Jersey Gaming Hub started life in 2016, as Esports.je to provide a home for locally run LAN tournaments.
In 2021 the company went through a massive change, with new leadership and a renewed purpose. Jersey Esports was born, and introduced lots of new elements, we began offering gaming parties, as well as educational workshops and events.
In 2022 we decided to split Jersey Esports into three components under one banner with a dedicated team to run each.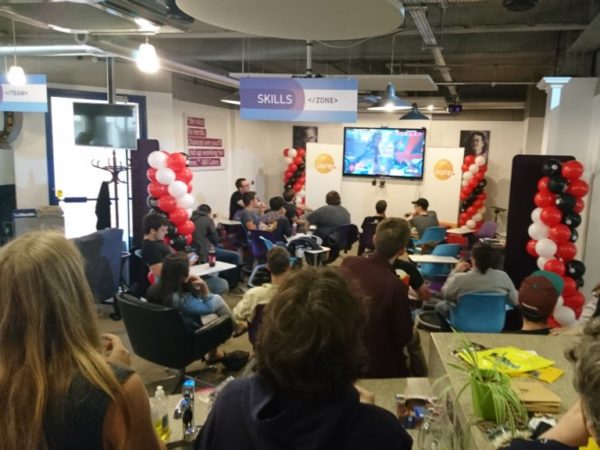 The Jersey Gaming Hub – to provide a place where all types of games, clubs and events are held. With a focus on providing the best equipment and spaces to support our growing communities as well as social spaces and facilities.
Esports.je – Our esports Academy and gateway into our competitive esports teams, running our teams and co-coordinating entry into events, and to promote esports within schools.
SwarmHQ – Our tournament organizer to organize and promote local tournaments for our members. The tournaments offer a route into the esports team.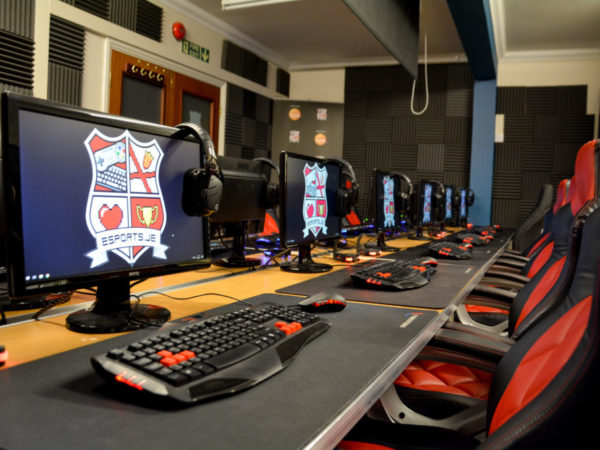 Playing your game
Want to run your own competition or host your own party?
Come and host your party down at the esports.je hub, where we can provide the following:
12 Gaming PCs- We have 12 dedicated gaming machines ready for you to come by and login to with your own Steam account or use our library of games.
Xbox One, PS4, Switch- Come and play on the latest consoles here on our 60″ 4K TV.
Dedicated Streaming PC- Not happy enough playing with just your friends in the hub? Stream it all online! We have a dedicated streaming PC ready for you to share your event with the world.
Local Gamers
Putting you on the soapbox
Want to get involved?
Find Events- We run specific game events as well as general play sessions at the hub.
Play Your Favourite Games- If we don't have it installed, you can download it. We have 1Gbps internet here, no reason not to get the latest games.
Follow Our Competitions- Keep up to date on the latest competitions via our Facebook and check out our upcoming events.